KINGS Band is a number one wedding band. The wedding planners should take notice in planning a wedding with the correct combination of a wedding band. We are specialized in Weddings, Dances and Corporate events.

Get the most suitable band for your wedding, dance or corporate event.
The History As It Happened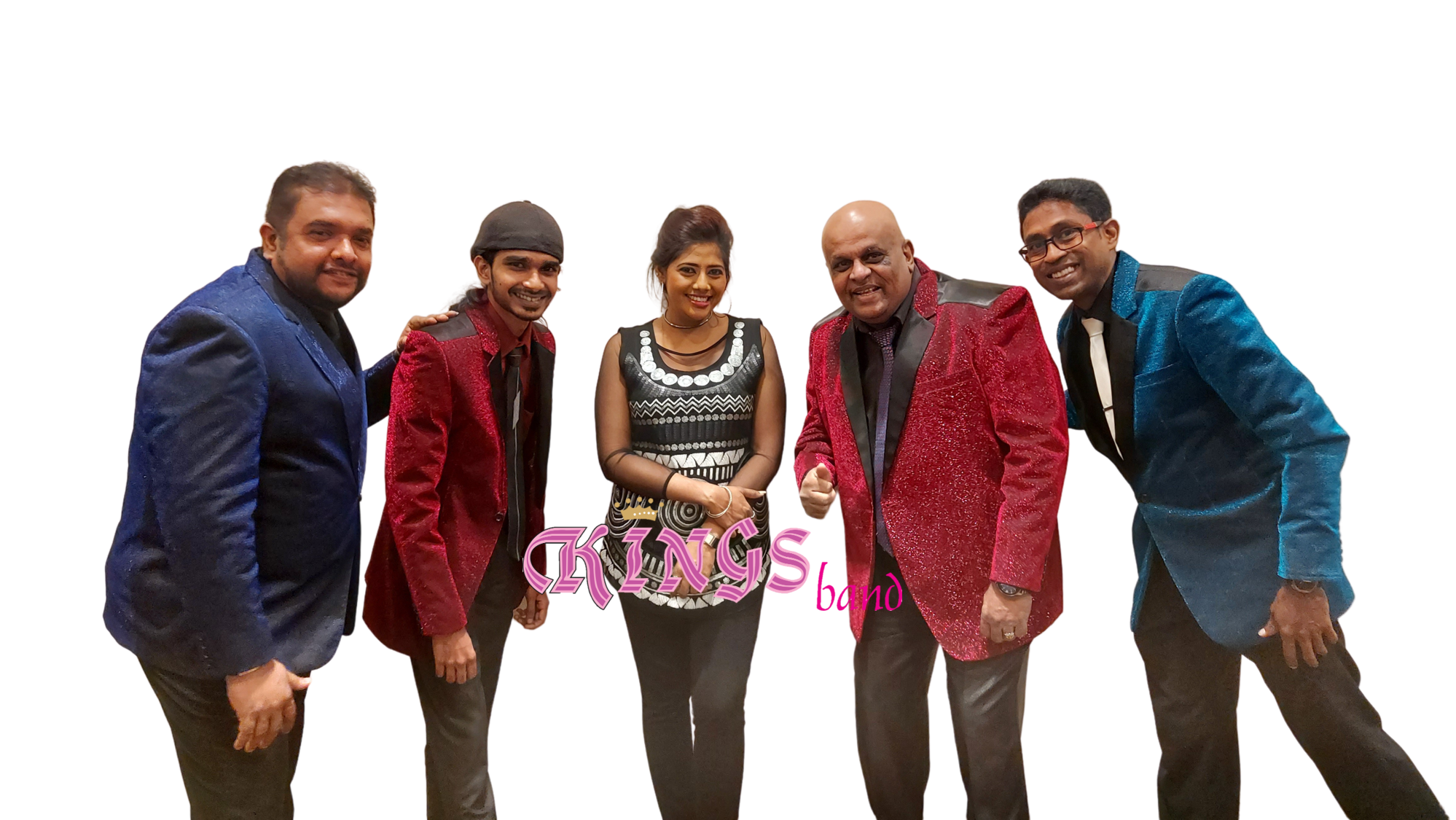 MOST PROBABLY THE VERY BEST IN ENTERTAINMENT

Successful overseas tours.
1. U S A in January 2017
2. Australia in June 2017
From left; Asanka, Kavisha, Vinuri, Chandral and pandula
SAMPATH on Face Book link: https://www.facebook.com/sampath.gala?fref=ts
CHANDRAL on Face book link: https://www.facebook.com/Chandral.Fonseka
VINURI on Face Book link: https://www.facebook.com/vinuri.r.silva?fref=ts
Asanka Face Book link: https://www.facebook.com/asankawj
Ranil Face book link: https://www.facebook.com/ranil.vas.3 
I G A Chandral Fonseka started my music carrier in 1972 with the Band "PINK & PURPLE". The members of that band at that time were Lincoln De Silva, Ivan De Silva, Nimal De Silva, John Derek De Silva, Larry Landerze, Desmond White and me. I was the rythem guitarist in the band and played until the early part of 1975.
Then I got the chance of playing with "ANTIONETTE & THE GAYLORDS". The members were, Antionetter De Alwis, late Randy De Hout, Royle De Andrews, Late Clifford De Andrews, Susantha Perera and me.
In March 1977, a dream came true in my life as I got the rare chance of joining "THE SUPER GOLDEN CHIMES" As Sunil Malawana the bassist left the band to go abroard, Rukshan Perera's cousin Layasing De Silva joined the SGC and within months Rukshan Perera also got a break to join "ESQUIRE SET" in Kabul Afganistan and he left SGC. Layasing De Silva preffered playing Key Boards and the vacancy was for a bass player. Nimal Perera who was the drummer at that time called me to join SGC. When I joined SGC in 1977, the members were Clarence Wijewardana, Dixon Gunaratne, Layasing De Silva, Nimal Perera and me. Later when Clarence pursue a solo carrier Annesley Malawana rejoined the band. I composed 32 songs for the SGC with Annesley Malawana. The songs were written by Premalal Arsecularatne, Shelton weeraratne, Premasiri Balachandra and me.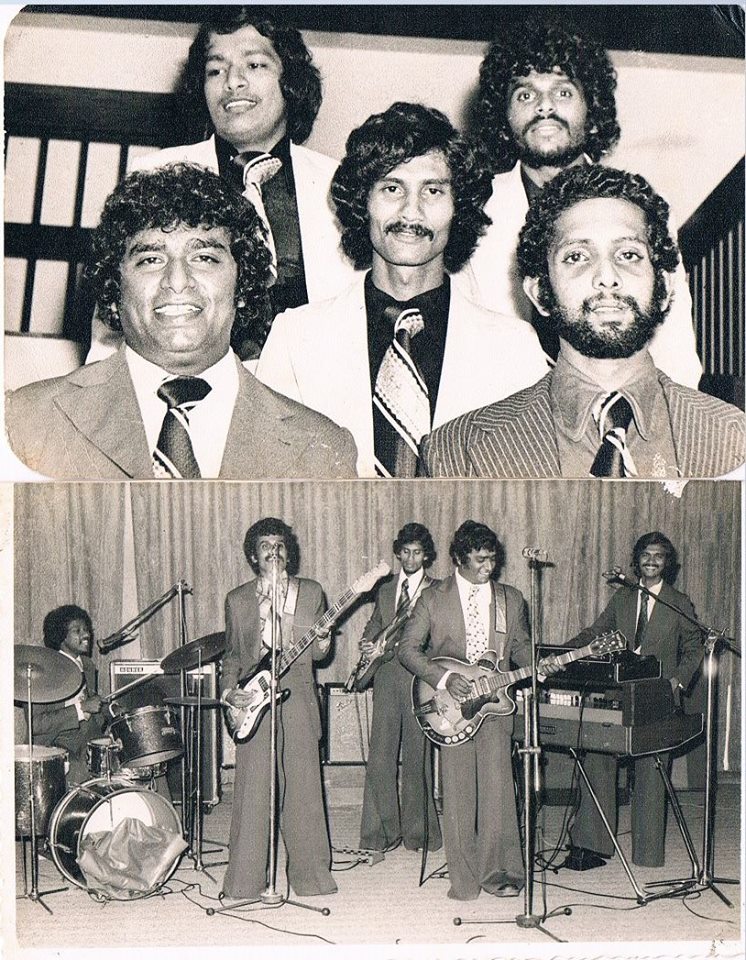 In June 1980 again I got a rare chance of joining a super band "SERENDIB" in Switzerland. The members were Indra Raj, Raj Senewiratne, Hassan Mussafer, Rukshan Perera and me. I must say that I was lucky and God's hand was upon me to perform with such good musicians on stage.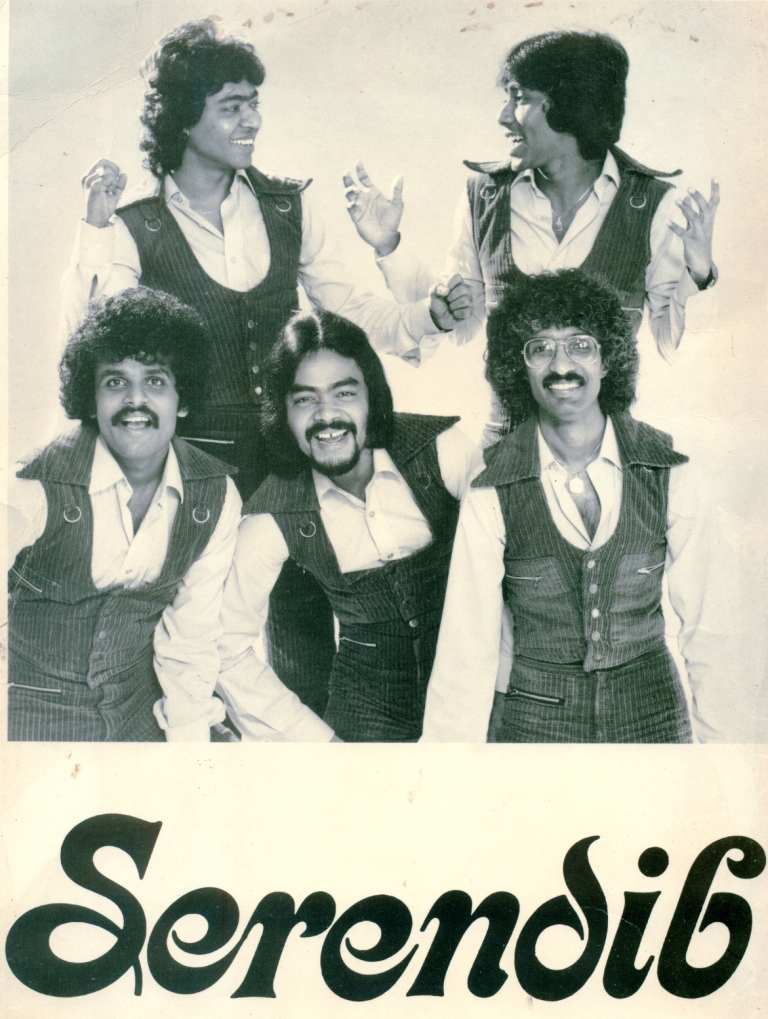 In 1981 the band "SUPER" was formed and went to Switzerland. The members were Cumar Peries, Nimal Perera, Dixon Gunaratne, late Mike Gunasekere and me.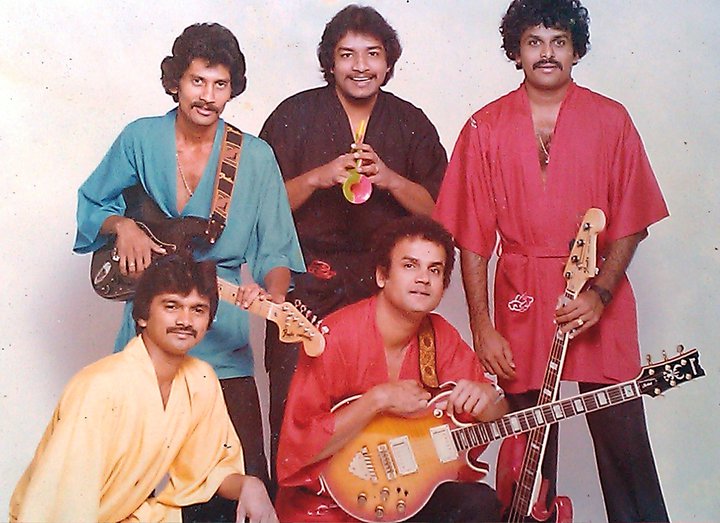 In November 1983 I formed KINGS band and the founder members were, Shiran Munasinghe, Bandula Mendis, Maxi Fernando, Melantha Perera and me. Within one and a half months Bandula Mendis and Maxi Fernando got their visas to go to Switzerland and Melantha Perera became the Key-Board player while Ranil Vas joined as the Guitarist. The quintette became a quartette while Dalreen Subi was backed by us at the Blue Leopard.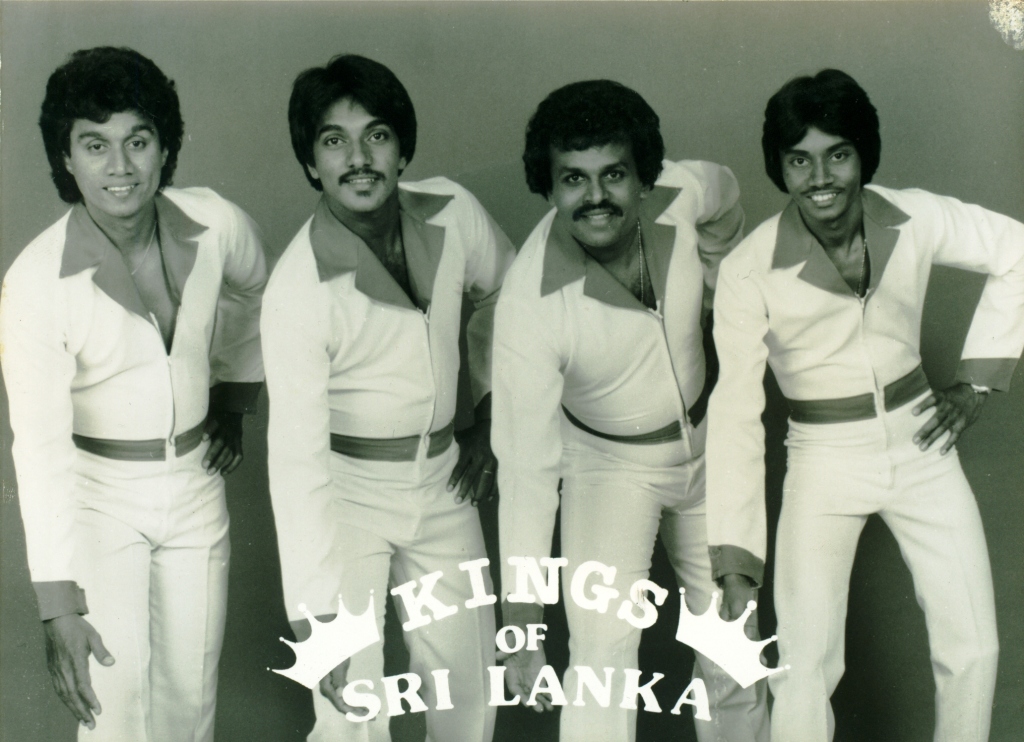 In November 1984 we went to Switzerland on contract. In 1987 Melantha Perera left Kings while Geeth Mihiripenna replaced him. In 1989 Sonali Lindsay joined the band while Ranil Vas and Geeth Mihiripenna left the band. They were replaced by Arun Lian and Arith Ratnawibhushana. In 1992 Kings disbanded as all members had their own plans for the future.
In 1993 My self, Nihar Hamid of "FRIENDS" and Arith Ratnawibhushana opened the NAC RECORDING STUDIO.
In 2002 it was the return of KINGS as KINGS BAND. The members were, Ajantha Dodampegama (at present in Canada), Ranil Vas (at present with THE GYPSIES), Rafi Buksh (at present with D MAJOR, and Sherry Asmond and me. Ajantha Dodampegama was replaced by Heshan De Silva and later Sherry Asmod was replaced by Nirasha De Silva. Later Ranil Vas, Rafi Buksh and Heshan De Silva were replaced by Manoj Fernando, Hasitha Samarakoon and Shakila Ganegama. Nirasha De Silva was replace by Sureni De Mel and she was replaced by Mariazelle Gunathileke. Mariazelle Gunarthilake was replaced by Danushka Medawatte and she was replaced by Wathsala Gunathileke followed by Shamenlee Fernando. Also Hasitha Samarakoon was raplaced by Sampath Gallappaththi and Shakila Ganegama was replaced by Dinesh De Silva and later Dinesh de Silva was replaced by Shakila Ganegama again and Manoj Fernando was replaced by Samudra Dewenarayana.
Finnally I have the present line up you see on the picture above. from left; Asanka, Kavisha, Vinuri, Chandral and Pandula. We have been together for 5 years now and capable of performing at any function.